The Easiest, Reliable And Quickest Way To Sell An Unwanted
CAR, JEEP, TRUCK, VAN AND UTE.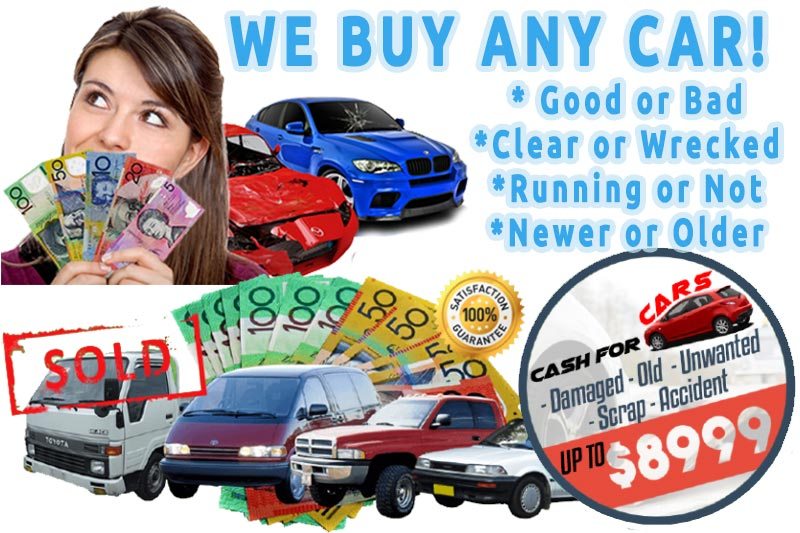 Call or Send An Enquiry To Our Service Now!
Top Car Removal Perth - We Offer Cash & Free Removal Service For Scrap Car, Truck & Van!
We will give you top cash for cars, free car removal for any scrap or junk anywhere in Perth. Sina Car Removals are a ​Perth car buying group that makes the process of selling your car simple. We take away all the hassle usually associated with selling through automotive dealerships or online. We come to your home or office to inspect your car, make you an offer and purchase the vehicle on the spot – it's that simple. Our customers love our quick, friendly and fair process. If you're selling your car in Perth we want to hear from you.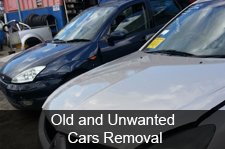 Why not try it for yourself today?
Don't get ripped off with trade-in deals
We buy your car on the spot for cash
Call us or fill in the form to get an offer
We aren't the top used & scrap car buyer in Perth for no reason. We are the top because we offer the services that make a difference in a Perth's ​car removal company!
If you want your vehicle SOLD today, then the cash is on its way! We'll BUY it today! We'll make you an instant cash offer.
Get Up To $10000 Cash!
​We will pay up to $10000 in cash and within 1 or 2 hours.
Make, Model & Condition!
​We buy all makes, models, ages and any conditions.
Best Price Guarantee!
​Hassle-free sale and ​top cash for your automobile.
Cash For Scrap Car! We Want Your Car, Van, Truck, Bus, 4x4 & Ute Now. We'll Pay Top Cash For Your Vehicle.
Quick, convenient and always paid cash on the spot. That is the concept of our used car buying services. Our company's policies are to spend and pay money for an automobile of any makes, any conditions, any years, and any models. Why? Because we are used car traders & auto wreckers in Perth that have the buying power to do so!


Our services designed for our customers to receive the best car selling experience, making sure they become our repeat customers. With over 10 years of experience in the automobile industry, word of mouth and loyal customers have helped our success tremendously. We would like to thanks to both our customers and out teams to make us where we are today.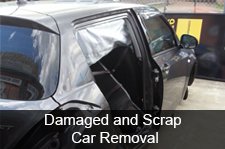 Top & Instant Cash For Cars. We offer the best free car removals service in Perth​!
As for our services, we pride ourselves providing our customers with the best automobile for cash in Perth. Our buying process is simple, and you can contact us either by click on "Get A Quote" link form located on our webpage or give us a call. Then we'll ask details of your vehicle, and will provide you with a quote. 

We will honour our price quote as long as you have provided us with an accurate description of the car. For instance, if they say the body is in one piece but fail to mention it is completely rusted out, then apparently the car is not worth our quoted price.
Call Our Hassle-Free ​Cash For Cars Service Today. We Will Pay The Best Price For Your Car, Truck or Van.
You can either accept our quote or reject them with no pressure. Once you've approved our quote, we'll then schedule a free automobile pick up. Firstly, our auto removalsonly take about 45 minutes to complete. Just time enough for a quick inspection, and to sign paperwork, and exchange the title of ownership or scrap certificate for our cash offer. All payments made in hard cold cash. ​

Our drivers work around the clock collecting vehicles in any location in Perth each day of the year. So, whether AM or PM, weekday, weekend or holiday, we will remove your vehicle at any time, anywhere within your schedule.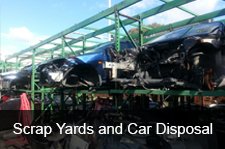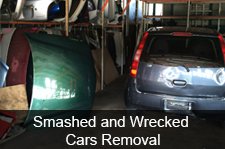 Free ​Vehicle Removals in Perth For Any Makes, Models, Ages or Conditions! Call Our Service Now For A Fast Removal Today!
Don't waste the whole day of your time waiting around for your car get removed.
Don't schedule only at a time that is convenient for the removal driver. Call us now and have your vehicle will be removed immediately at a time that is convenient for you.
We removed all different type of automobiles such as scrap, junk, used, fire, salvage, flooded, wrecked, accident, damaged and rusted…etc.
If you want your car to remove today, we don't make you wait! We'll schedule a same day pick up. Just give us a call, and we'll make you an offer. We pay cash for an automobile of any make, model, age and condition up to $10000.
There are more reasons to give us a call then merely clearing your yard of your unwanted car. Like the cash quote, we'll offer you on that unwanted vehicle. We buy cars, Jeeps, vans, trucks, SUVs, Utes, 4x4s, and buses and always pay in cash. So, a free unwanted automobile removal isn't the only perk you get when you call us. You also get a fair cash offer on your unwanted automobile.

Scrap Vehicle Removal Service - We Are The Best Car, Truck & Van Removal In Perth. Here are What We Require From You.
There are a few things that we will require:

Your photo ID (this is to confirm your identity).

The title of

 

ownership to your vehicle, or its

 

scrap certificate

 

(this we will ask you to sign over to us at the time of your vehicle collection).
The plates removed from your vehicle (if you lack the tools to do this yourself, then our technician will be happy to remove the

 

plates

 

at the time of the car collection).
The

 

vehicle parked

 

in an easy to access area.
With that, the cold, crisp cash will be in your hand.

Our removal service is quick and convenient and only require about 15 minutes of your time.  What's more, you will receive our instant cash offers at the time of our removal.
Do you want to know how much is your vehicle worth? Or do you want to get it sold fast? Give us a call on 0488 488 302 now. We will pay you top dollar for it either over the phone or contact us on our web page. We'll buy any make, model, and any conditions with a guaranteed fair price offer.
Car Removal Perth - We Pay And Pick Up Your Scrap Or Junk Vehicles For Free. We'll Pay Top Cash For Your Van, Truck & Car Today!
Cash value, that's what you'll hear at our company.  We make cash for scrap car offers on scrap, junk and accident autos with any level of damage, and always throw in a free pick up.  Our scrap auto removals are quick and convenient, scheduled at times of our customers' discretion.  Just give us a call for a scrap auto removal in Perth, and we'll be there.  Carrying our cash offer with you to pay you in cash for your scrap, junk or accident automobile.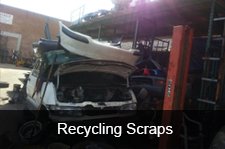 Free ​Car Scrap Junk Removal Within Perth! Call or Contact Now To Get An Offer For Your Car Today!
We will offer you top money to scrap your automobile. There are two ways to contact us: First - Fill out the "get a quote form, and second - call us on 0488 488 302.
Once we have received detailed of your automobile, our appraisers can provide you with an accurate quote.  Our cash for scrap car offers highest in Perth. Just give us a call to find out what your vehicle is worth now on 0488 488 302.

Once an offer is accepted, our car appraiser will schedule a free pick up of your automobile.  We can pick up your car anytime during working hours or after, including weekends and holidays.
Want More Cash For Your Van, Truck or Car? We ​Pay Top Cash For Vehicle Based On Different Factors Like:
make
model
odometer

 

reading
automobile identification number
condition
year
weight
size
metals
steel weight
Wheels/Tyre/Rims

Perth 100% Recycle Scrap & Junk Cars! We'll Pay Top Cash For Your Car In Perth!
We are also an eco-friendly company that focuses on keeping our imprint on the environment to a minimum.  We do this through our eco-friendly car disposals where our auto wreckers practice the green principles of car recycling.  We are the auto wreckers in Perth that do contribute to keeping the environment clean.

Our company is among the leading auto removal companies in Perth because our focus is towards vehicle owners and the community.
Top Auto Removal Service In Perth - What Our Customers Have to Say:
"It was a nice experience to do business with this company."

We are completely satisfied with the readiness and attention with which they respond to our queries and demands.

"My service with SinaCarRemovals.com.au has been well."

​I am pleased and expect the same service from you again. Good Luck Guys and Girls.